What We Do
Our priority rests with our clients, know that you're first on our list!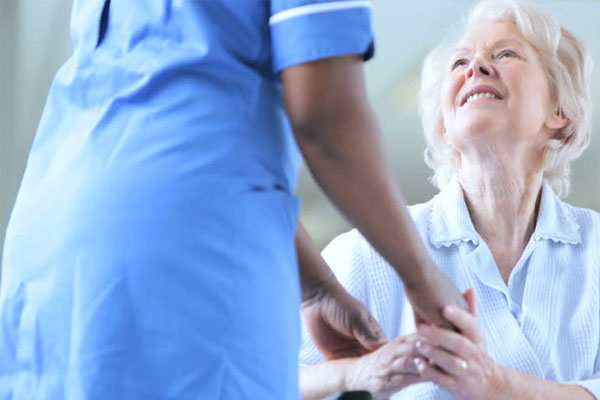 Caregivers services may be added to care for the activities of daily living
AMBASSADORS CAREGIVERS
Even the most caring family members cannot be available at every moment. When you can't be available or right at home when mom or dad needs you, trust Ambassadors Caregivers one of the best caregiver agencies in Houston to be your personal home care assistance. Whether mom or dad prefers to be at home instead, peace of mind while they are recovering in the hospital, or extra care in a senior retirement community, Ambassadors Caregivers are Houston's top choice for personal care assistants in Texas.
The best care starts with the best caregiver assistants, which is why we carefully screen and select members of our home care team to become Ambassadors.
Our house has never been so clean. We have very few needs and eat the same thing every day. All the ladies met our cooking needs and willingly shopped for us when items were needed.
Please know how much I appreciate all the care and concern you've demonstrated over the past year as we worked together to make life for my mom, as comfortable and high quality as possible.
Why You Need Ambassadors Caregivers?
There are times when people have to rely on their family members or loved ones, either for personal care or to do their daily chores. This usually happens as a consequence of normal aging, i.e., when a person becomes too old to perform basic daily tasks on their own. Apart from aging, physical disabilities, memory loss or some health complications may also leave them dependent on others.
As caregivers, we always put in our best efforts to take care of our dependent family members. But, we often fail to live up to their expectations, partly because of our inability to address their emotional needs and to some extent due to the burden of our pre-existing responsibilities. This is where Ambassadors Caregivers come to our rescue.
Well-trained Ambassadors Caregivers are adept at offering highly professional yet empathetic personal care services to the elderly as well as to recovering or bed-ridden patients. So, whether you need dedicated care assistants for your aging parents or a professional caregiver to support your injured or diseased family member, you can always trust Ambassadors Caregivers for skilled personal care services.
Whether mom or dad is recovering from an illness, need physical assistance due to a recent fall or surgery, need
help with day to day tasks, our personal caregiver assistants are trained and ready to be at your side wherever and whenever. Often times, familiar and friendly faces are what mom or dad need to jump start a recovery.
Our personal care assistants are available 24/7, 365 days a year.
Personal home care services is tailored to each client with an exceptionally competitive rate. Our priority rests with our clients, know that you're first on our list!