concierge-home-care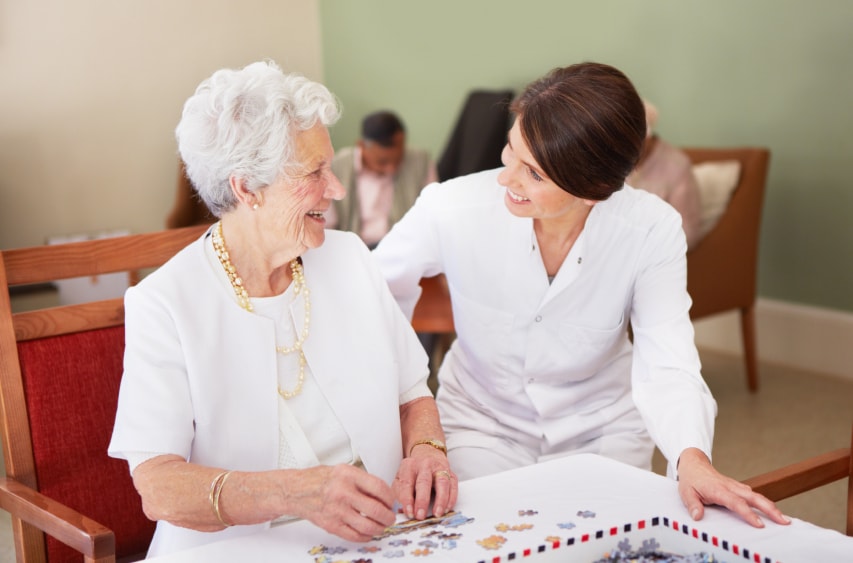 KNOWING YOUR MEDICARE OPTIONS
There are generally two options to access Medicare: 1) Original Medicare and 2) Medicare Advantage Plans (MAPD). There are, however, options within those options; knowledge of those options and the needs of each individual are critical to making an informed decision.
Original Medicare
Original Medicare consists of Part A (hospitalization) and Part B (doctors, some specialty drugs, diagnostics, etc.). There are deductibles and co-insurances that are the insureds responsibility.
The current deductible for Part A is $1,216 per benefit period. A benefit period is 60 days. For someone who is in and out of hospital several times a year that could be as much as $6,080 for one year.
The current deductible for Part B is $147 for the year. After the Part B deductible is met, Medicare pays 80 percent of the Medicare approved rate and the beneficiary pays 20 percent. There is no limit to what that 20 percent can be. For those who opt for Original Medicare, supplemental policies are available to cover deductibles and coinsurance that Medicare does not pay.
There are several MedSupp policies with letter designations (A, B, C, D, F, G, K, L, M and N). While each policy is designed the same, there are some MedSupp policies offered by specific companies that provide coverage beyond what Medicare provides, through riders. Also, if the Original Medicare option is chosen, it will be necessary to enroll in a Part D prescription drug plan. Drug plan premiums start at about $13/month and can exceed $100/month. The maximum drug plan deductible $310. Penalties apply for those who are late enrolling in Medicare Part B (10 percent per year for each year not enrolled past the initial enrollment period) and Part D (10 percent of the national average premium per month for each month not enrolled past the initial enrollment period). There are no maximums for these penalties. MedSupp premiums vary by location and age. Some companies offer premium choices based on issue age rather than attained age. Issue age premiums do not sky rocket, as the insured gets older. Original Medicare is the most flexible option to access health care. Referrals to specialists are not required, and any Medicare approved doctor will accept Medicares white card with the red and blue stripes.
Medicare Advantage Plans
Medicare Advantage Plans come in a variety of designs HMO (health maintenance organization), PPO (preferred provider organization), PFFS (private fee for service), CSNP (chronic special needs plan for certain chronic medical conditions) and DSNP (dual special needs plan for Medicare and Medicaid eligible beneficiaries). Most MAPDs offer additional benefits beyond the required Medicare coverage such as vision, dental, fitness club memberships, publication discounts, and transportation. There is a cap on out-of-pocket (MOOP) expenses for beneficiaries. The maximum is $6,700. Several plans cap the MOOP at $3,400.
Many MAPDs have zero monthly premiums and most include Part D prescription drug coverage. MAPDs are not as flexible as original Medicare. Many require the coordination of care through a primary care physician (PCP), who generally makes referrals. Many have networks of health care providers, and accessing health care through a non-network provider may mean higher cost sharing, or no payment for those services unless the situation was a life-threatening emergency. MAPD plans can change every year in terms of copays, formularies, additional benefits and network providers. For these reasons, beneficiaries should review their MAPD each year to determine if a change for the following year should be made.
More information can be found in the Medicare & You handbook, which is published by CMS and mailed annually to beneficiaries. For personal attention to ones own particular concerns, consult an insurance professional who has knowledge not only of Medicare in general, but access to detailed plan information for several companies.
MEDICARE PLANS IN HARRIS COUNTY, TEXAS
THESE COMPANIES OFFER PRESCRIPTION DRUG PLANS (there are 34 prescription drug plans in Harris County)
AARP Medicare
Aetna CVS/pharmacy
Blue Cross Medicare
Cigna-Health Spring
Cigna Medicare
EnvisionRxPlus Silver
Express Scripts Medicare
First Health
Health Markets
Humana
MedicareRx Rewards
SilverScript
Symphonix
TransAmerica
United American
Wellcare
Windsor
THESE COMPANIES OFFER MEDICARE ADVANTAGE PLANS WITH PRESCRIPTION DRUG COVERAGE (there are 34 Medicare Advantage plans with prescription drug coverage in Harris County)
AARP MedicareComplete
Advantra
Aetna
Amerivantage
Blue Cross
Cigna-HealthSpring
Erickson
Humana
KelseyCare
TexanPlus
TodayÔÇÖs Options
Wellcare
THESE COMPANIES OFFER MEDICARE ADVANTAGE PLANS WITHOUT PRESCRIPTION DRUG COVERAGE (there are 8 Medicare Advantage plans without prescription drug coverage in Harris County)
Cigna-HealthSpring
Humana
Erickson
KelseyCare
TexanPlus
TodayÔÇÖs Options
Sponsor: Andrea Hoxie,
Texas Multiple Lines Insurance Consultant/Certified Affordable Care Act Professional