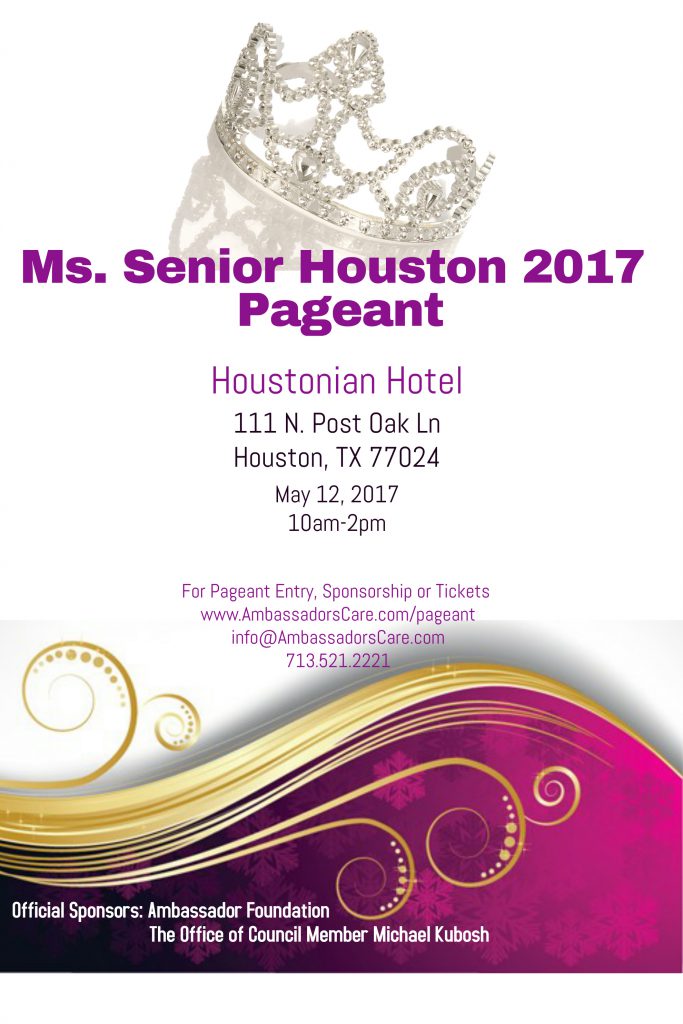 Join Ms. Senior Houston 2018 Pageant
PLEASE NOTE THE PAGEANT HAS MOVED TO NEXT YEAR, MAY 12, 2018.
at The Houstonian Hotel and Spa, May 12, 2018.
We will crown Ms. Senior Houston and sponsor the winner to compete for Ms. Senior Texas, which is followed by Ms. Senior America.  To participate, as a contestant, click here to apply.
Don't miss this incredible event, space is limited.
REGISTER ONLINE TO ATTEND OR SPONSOR HERE.